Forest Bath + Moss Agate Candle
Regular price

Sale price

$45.00
Ground yourself and evoke the scent of a walk in the forest. Notes of Fir, Blue Cypress, Juniper and Hinoki (Japanese Cypress) to take your senses on a walk through the forest.

This hand poured candle is in a teal glass candle jar with Moss Agate gemstone. The Moss Agate gemstone is symbolic of new beginnings and is believed to soothe the space that surrounds you and energize your senses.
*Please note, due to the natural characteristics of each gemstone, each is completely unique. No two are the same. 
The inspiration and why we love Forest Bathing:
Walking amongst the trees on soft dirt paths, illuminated by morning light brings about an indescribable peace. The pure air mixed with the scent of evergreen trees and mist from the Pacific Ocean awakens the senses and soothes the soul. This practice is known as forest bathing, and has been practiced in Japan for decades.
Back in the 1980s, the head of the Japanese Ministry of Forestry recognized the immense value that spending time in nature offers people. Soon the government began urging citizens to use this practice of forest medicine, known as shinrin-yoku, as a form of therapy. With benefits ranging from reduced stress hormone product and an improved immune system to lowered heart rate and blood pressure, the proof is in the science. 
While recently on one of these walks, as I was taking in the scent, sounds, light and deep feeling of calm, I wondered how I might be able to carry a little bit of this experience with me in my everyday life. I wanted to share the sense of all-encompassing peace. 
8.5 oz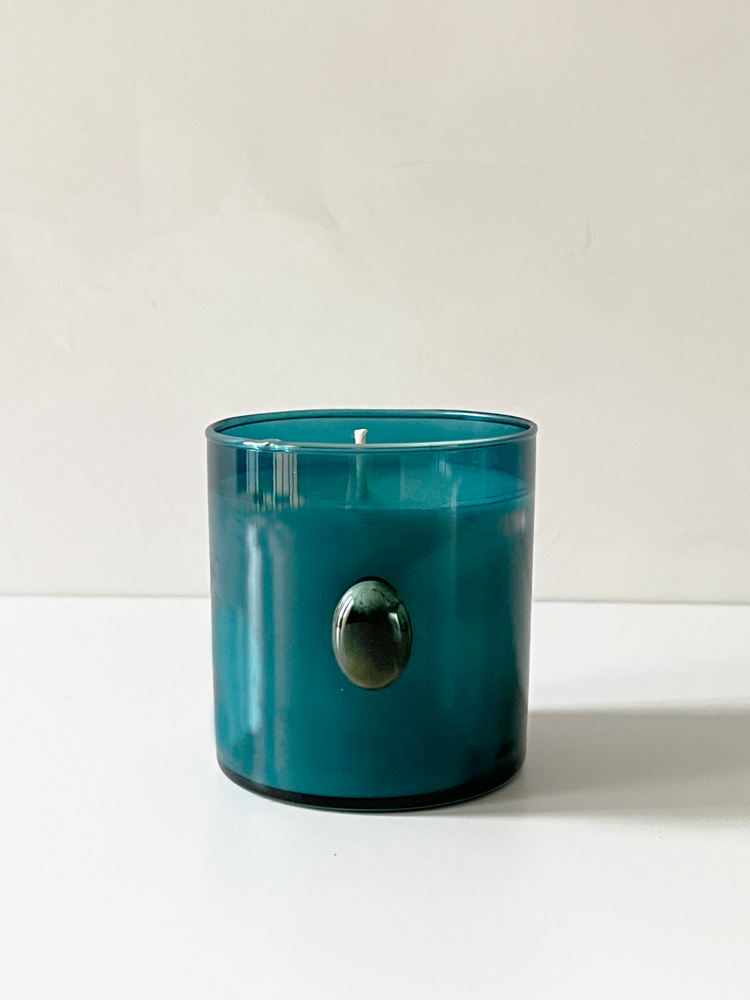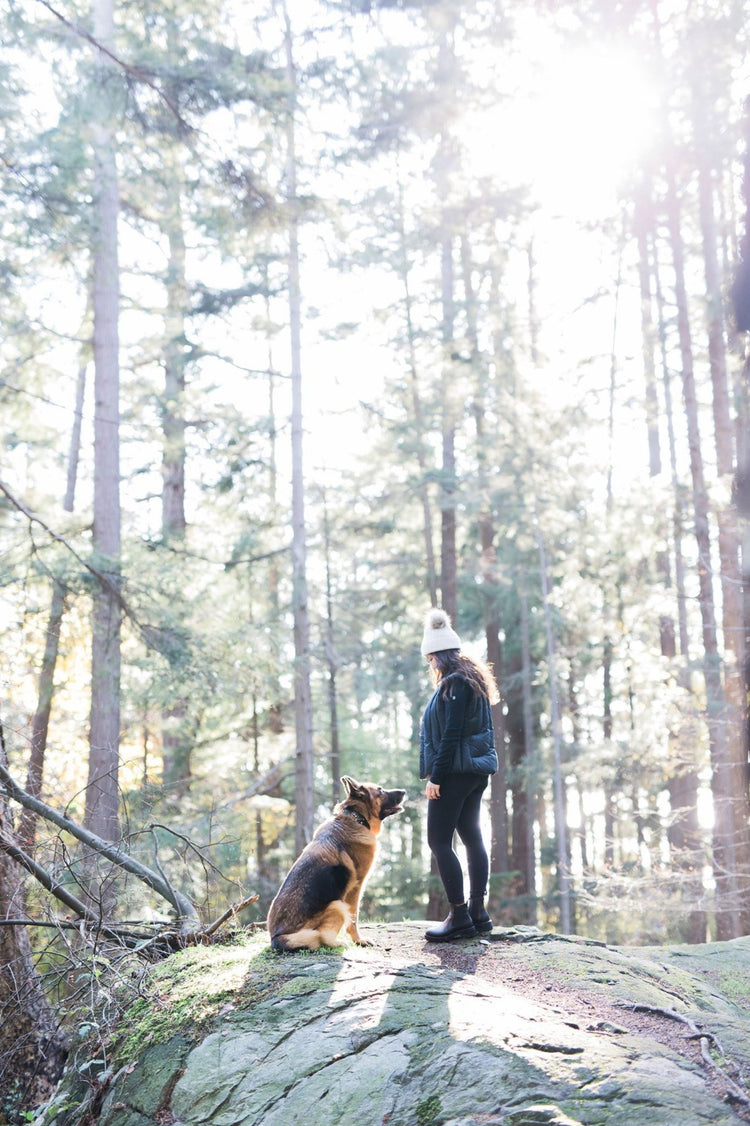 Product Information
Directions

Burn within sight. Keep away from flammables. Keep away from children and pets.

Key Benefits

Teal glass candle jar with Moss Agate gemstone. Hand poured with coconut wax blend and cotton + wax wick.
Ingredients

Teal glass candle jar with Moss Agate gemstone. Coconut Wax, our proprietary scent blend.